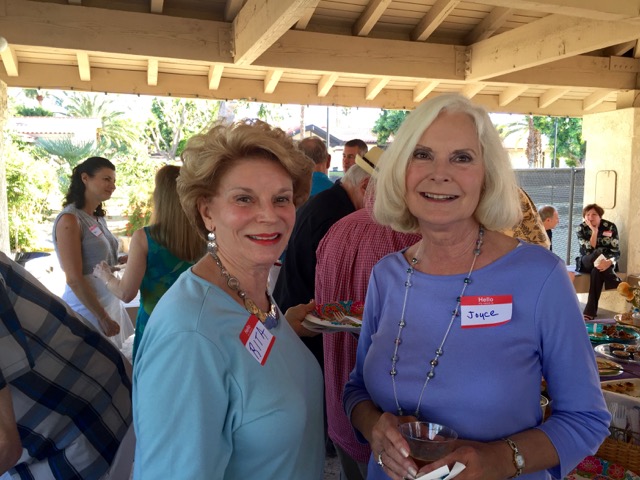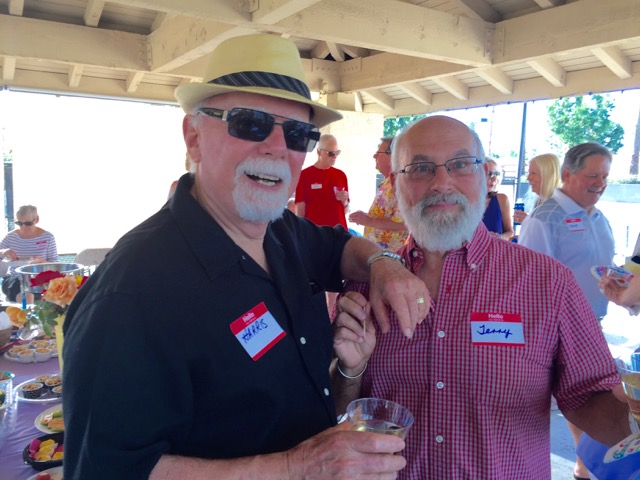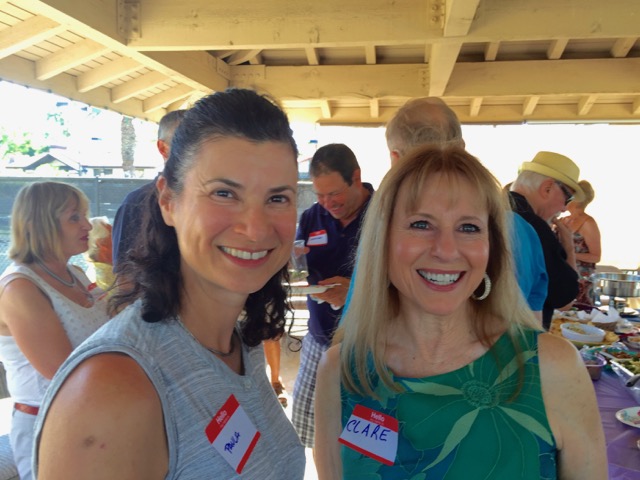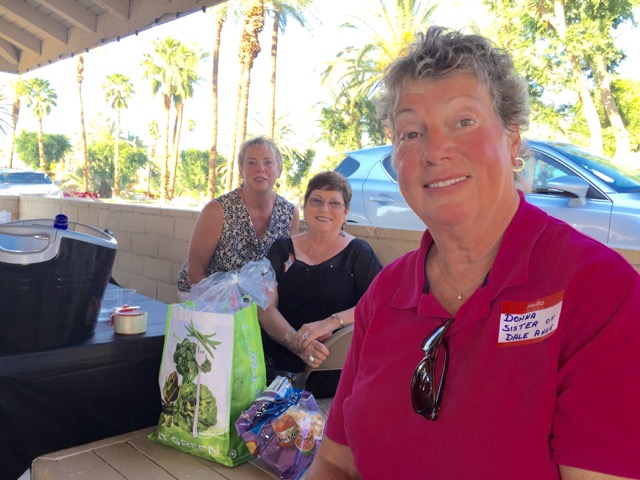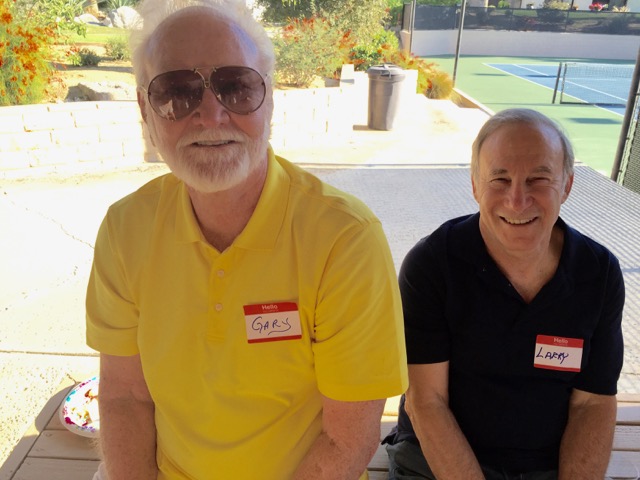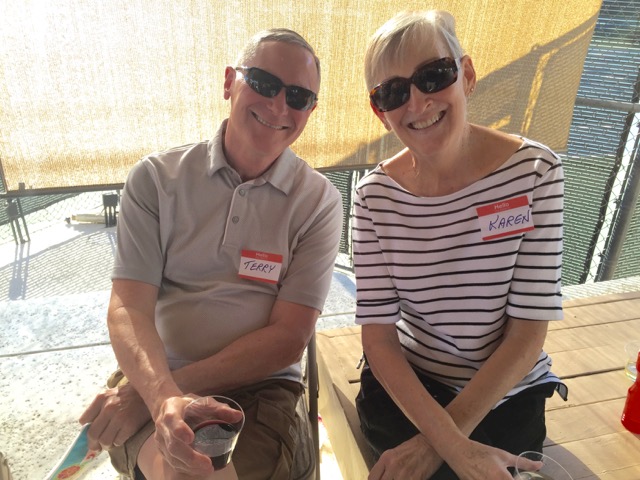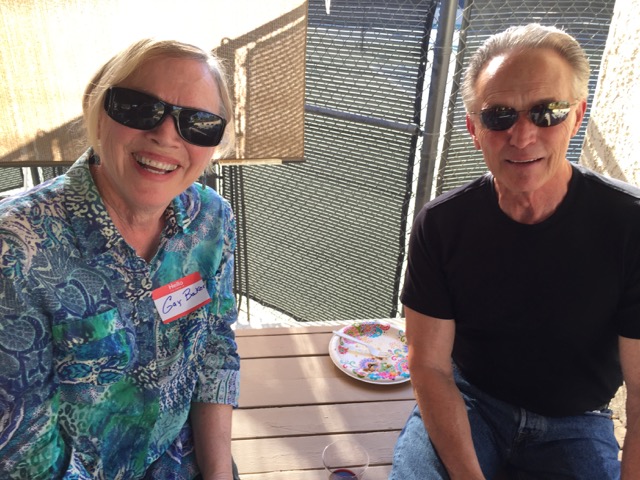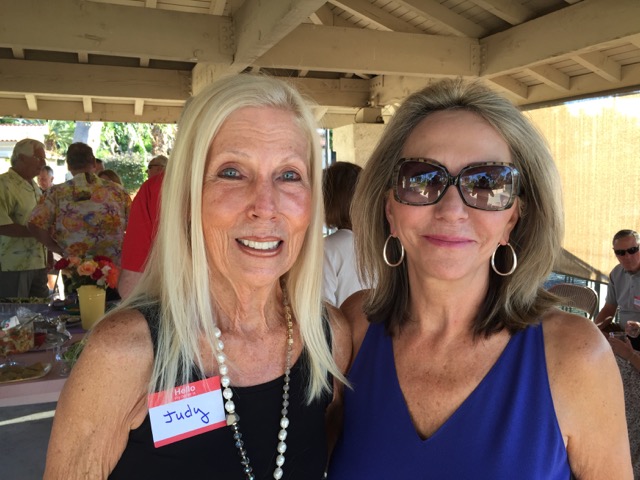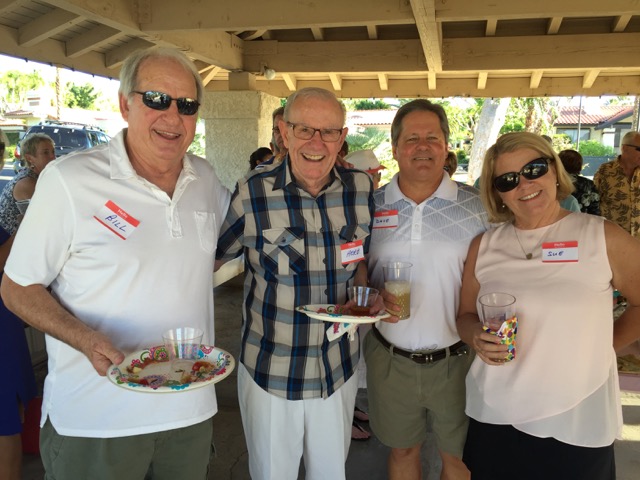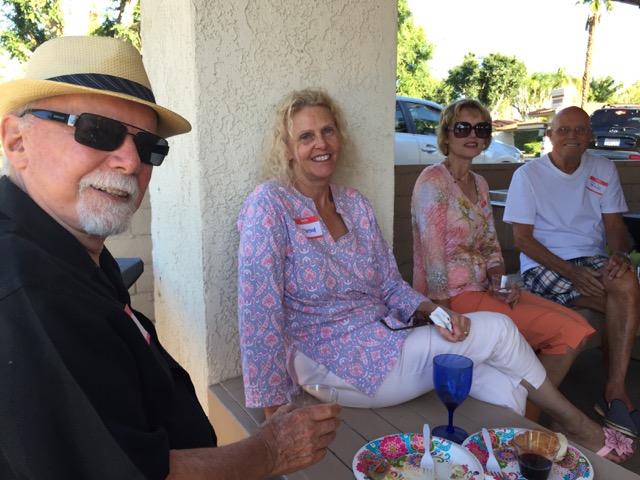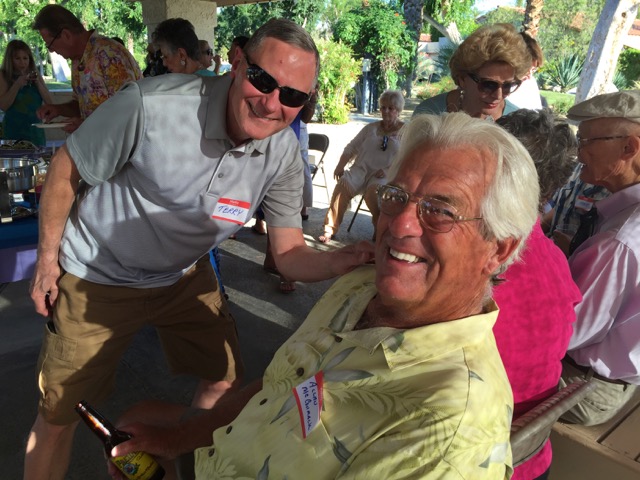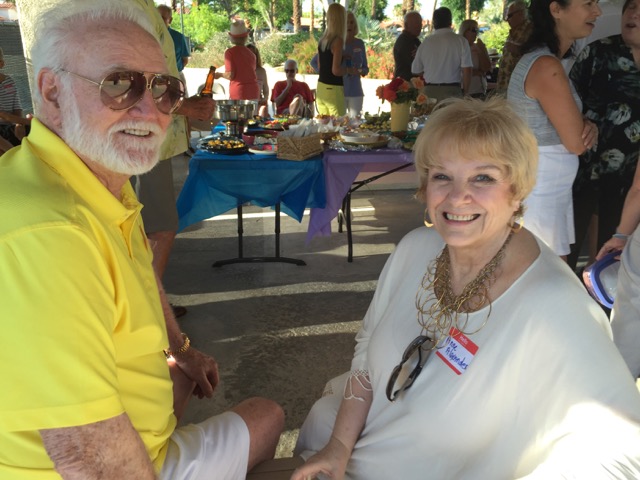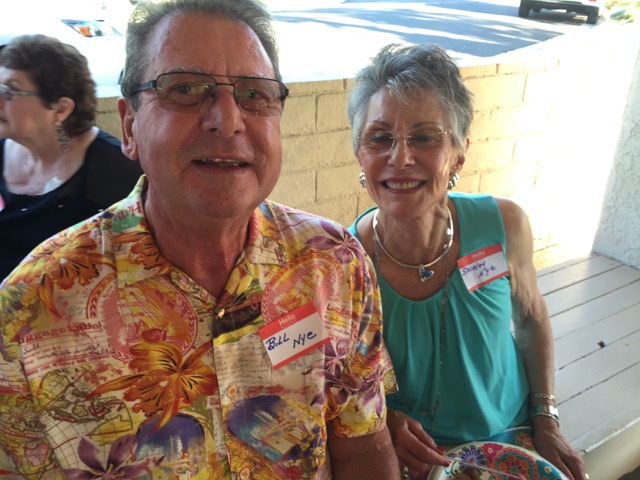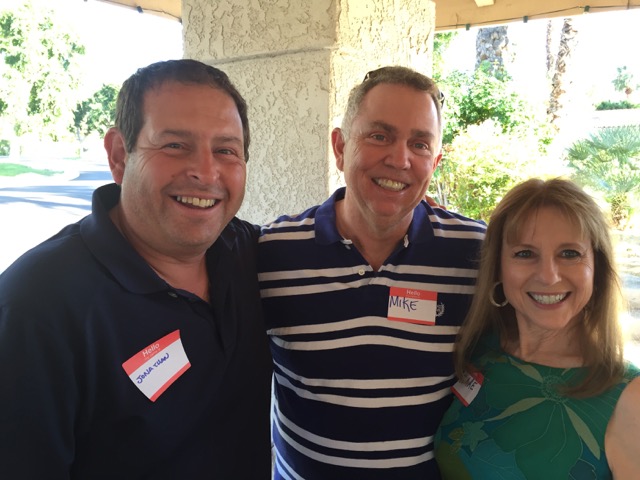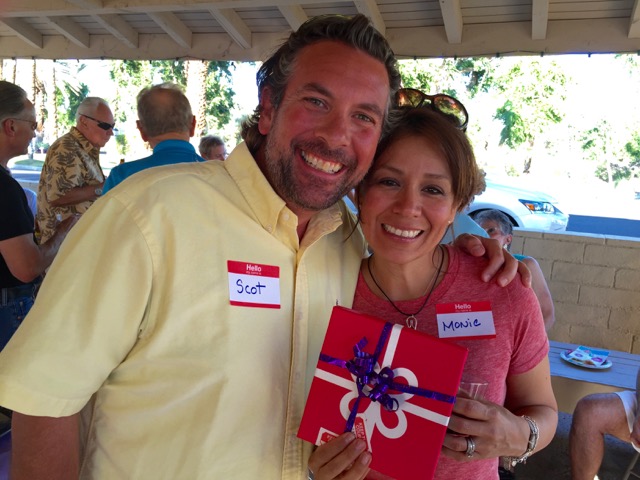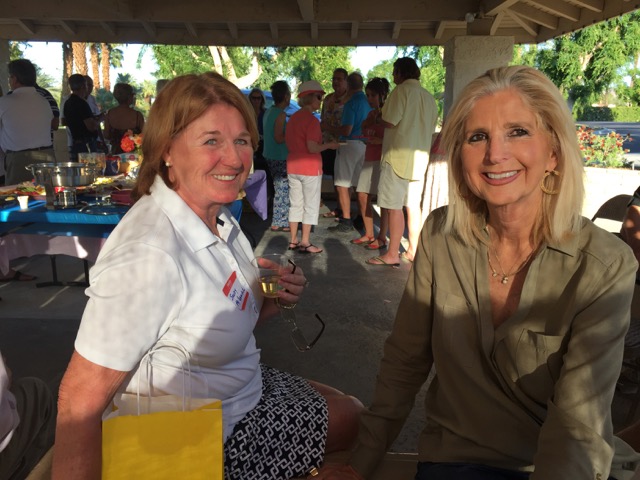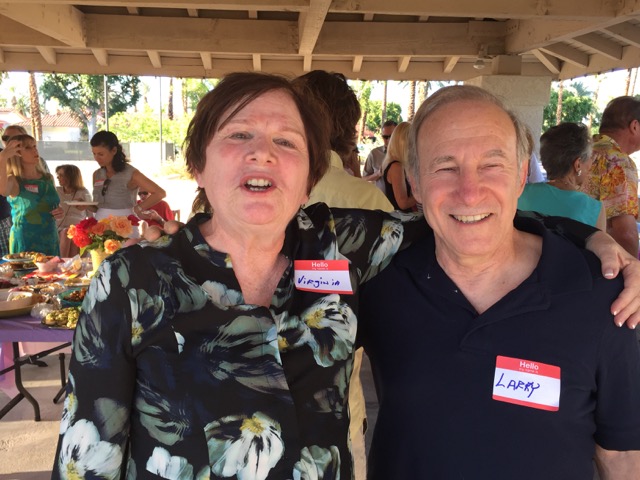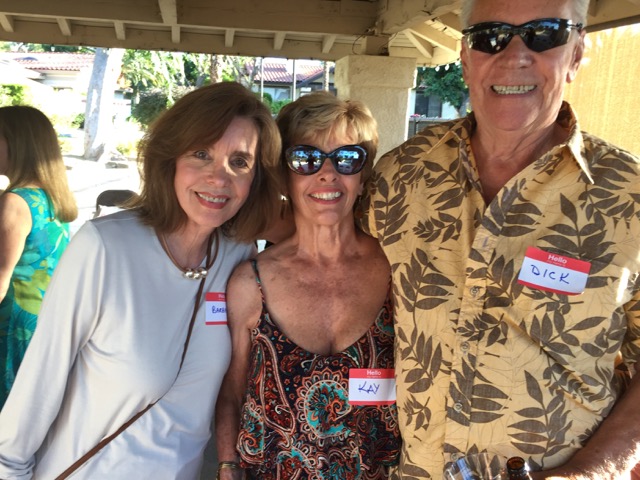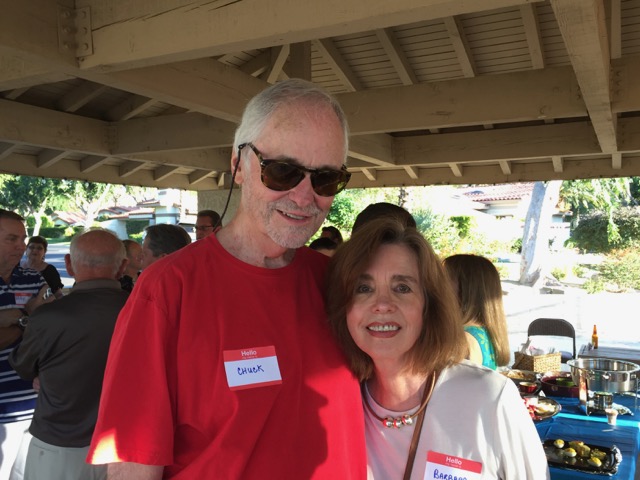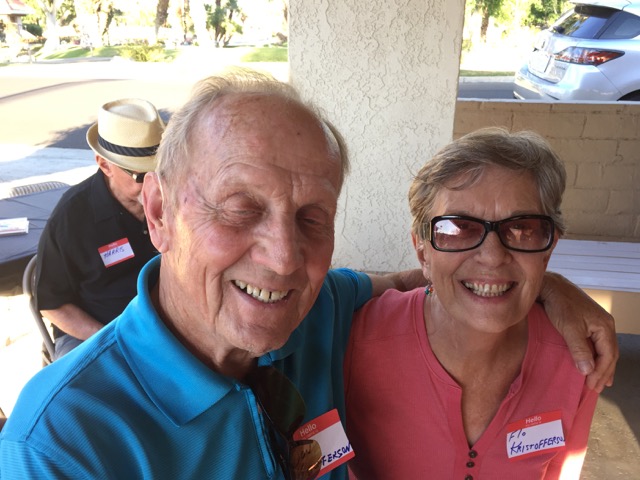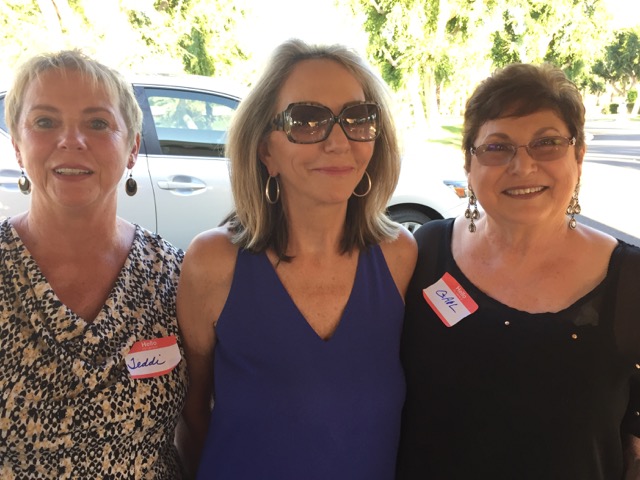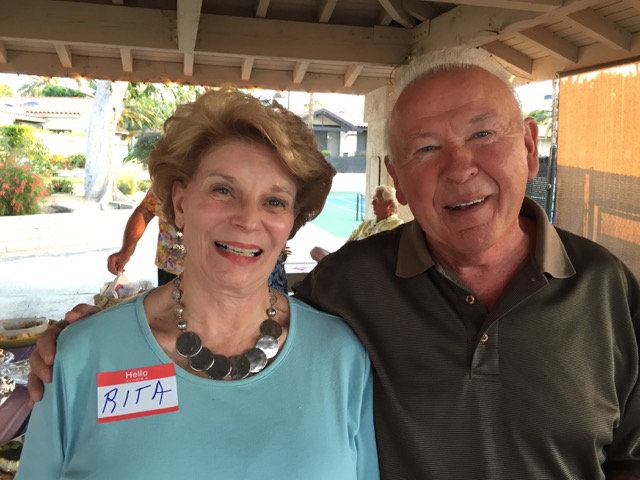 The Pavilion at the Los Lagos Tennis Courts
April 2, 2016
Lots of smiling faces. Lots of food. Thanks to Gail Herr, Teddi Fulsaas and Ilayna Turcott for organizing the party.
Overheard at the Party:
Don Kristofferson and his teammates placed 2nd in this year's competitive division of the Indian Wells Cup Golf Tournament on March 9. Congratulations to Don!
Dick Fulsaas got his third hole-in-one recently. Lesson: when Dick is playing, head for the bar at the club.